Reaching More Children for Christ
A Campaign to Build a New Day Camp Activity Center
"Over the years, my children have been blessed by attending Camp Conquest. It has a very special place in their hearts because of the time spent with their dad there. Camp Conquest reaches out to my children to let them know that even though their earthly father is not in their lives, their Heavenly Father will never abandon them. God loves them more than they or we can imagine, and He will continue to meet our needs and surround them with people who will love and encourage them. I am grateful and blessed that Camp Conquest is a part of that." — Single Mom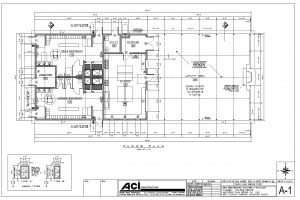 A building can be a powerful tool for reaching young people with the life-changing gospel of Christ. That's why our new Day Camp Activity Center at Camp Conquest is so important — it will help us launch into a new era of gospel ministry in a camp setting. We see our building campaign as having these three areas of focus:
 SHARING Christ With Children
Countless lives have been transformed by Christ through the ministry of Camp Conquest — that's the heart of our mission. The new Day Camp Activity Center will help us share Christ with children at a whole new level of effectiveness, reaching over a hundred children each week during the summer months.
ENHANCING Our Day Camp Program
The day camp program at Camp Conquest is being designed to make our already-effective camp experience better than ever. Our church partners will be given new and exciting tools to reach their communities, such as transportation and marketing support.
BUILDING A New Multi-Seasonal Activity Center
The new Day Camp Activity Center will do even more than help reach children for Christ — it will minister to families, the community and groups beyond the summer months through enhanced retreat experiences. Here are just a few of the features that will help people be refreshed in their relationship with the Lord:
Spacious kitchen to prepare nourishing meals
Warm and inviting fireplace for multi-seasonal fellowship
Ample activity and gathering space for children, families and guests
Convenient new restrooms adjacent to the pool
WILL YOU HELP US REACH MORE CHILDREN?
The construction of this building will begin as soon as we raise $200,000 in addition to the funds already raise as of October 1, 2017.