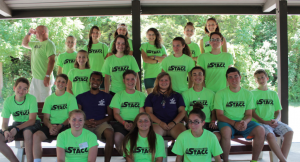 We, as Camp Conquest, believe that together we can make an eternal impact in the lives of the children who will become the leaders of the next generation. Together we serve in the kitchen. Together we mow the grass. Together we serve as counselors in the cabins. Together we give financially. Together we build the campfires. Together we introduce children to our Lord and Savior, Jesus Christ.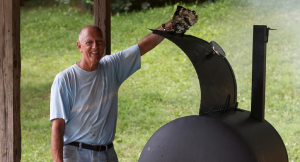 Barry is a great volunteer who can do just about anything. But he does it better with friends by his side. Will you join Barry for a week of summer camp? Call us today, and serve with us, together.
By providing three to four counselors in each cabin, a full kitchen crew, two nurses, sufficient program and support staff along with a maintenance and grounds crew, Camp Conquest can provide a safe and nurturing environment for each child. Most of our staff are volunteers who give a week of their time to serve at camp. Will you join us this summer?
Serving together with you at camp,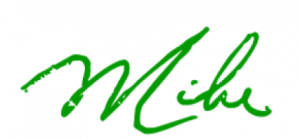 Michael R. Gehlert, Executive Director